With an exciting and demanding future ahead of us, Heimdall Power is growing its sales force to tackle the challenges head-on. Having established a firm footing in the market, the company now eyes its next challenge: Digitizing the grid globally. With the new hires and other open positions, Heimdall Power is expanding its team to do just that.
"I'm used to working in a company where everyone works on their stuff, so I am really looking forward to being a part of a proper team and working together to reach our goal of digitizing the power grid," says Therese Åsheim, one of Heimdall Power four new hires just this month. Together with Vivi Mathiesen, James Brian Dittmer, and Stine Vethe, Åsheim will help grow our already strong sales team.
Åsheim arrives at the company, having worked four years at Elvia, Norway's largest power grid operator. She knows the power grid's ins and outs and quickly realized how vital Heimdall Power's Neurons are. "I know how significant the need for our technology is in the power grid, so it felt like a no-brainer joining Heimdall Power when I could," explains Åsheim.
Stine Vethe, Heimdall Power's new VP of New Developments, joins Åsheim in acknowledging the importance of exploiting the power grid. "I believe we should use the power grid we have more efficiently before we start building new." Vethe joins Heimdall Power from the offshore industry, having worked with oil, gas, and wind turbines. She will use her interdisciplinary expertise to help Heimdall Power reach out and around the world.
"We need to find the right markets and establish a strong foothold for our technology, even if that involves cooperation with our competitors. We're not afraid of competition. We know we're the best at what we do," explains Vethe. But before heading out into the world, she is looking forward to getting to know her new colleagues. "This is a fantastic group of people with a lot of passion for their work. I can't wait to learn more from them."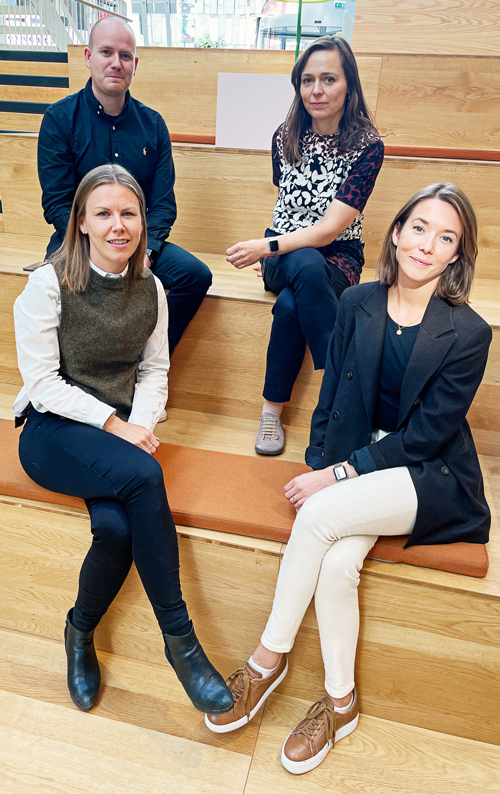 Finding jobs in odd places
Some apply for jobs through job advertisements, and others get headhunted. Then there are the ones that find a new position in the Crossfit box – our CFO Jebb Peria's Crossfit box, that is. James Brian Dittmer joins us from the oil and gas industry, with experience in managing 15-20 accounts for a sizeable seismic company.
The chance to make an impact on the world sealed the deal for Dittmer, "Heimdall Power is a young company with big ambitions and a technology that can make a difference to the world's energy challenges."
Having spent his first couple of days learning about the power grid, Dittmer will now focus on closing deals for Heimdall Power. "I'm looking forward to this challenge. It's all about finding that win-win and making everyone realize it."
Knowledge sells
An essential part of selling is knowing the regulations in the area you're selling. Vivi Mathiesen joins Heimdall Power as VP Regulatory Affairs. Mathiesen has more than 20 years of experience in the power sector, most recently as the Head of Wholesale Markets at the Norwegian Regulatory Authority (NVE/RME). She built up the regulator's market surveillance team.
Mathiesen has also worked for the Norwegian Industry Association (Energy Norway), in charge of transmission tariffs and projects to realize flexibility in the power system. Her deep knowledge of the intricacies of the power grid will be a great asset to Heimdall Power.
"I am excited to join Heimdall Power as I believe we can make a difference in the green transition. Capturing data and digitizing the grid is necessary to utilize capacity in the grid. I am excited to use and develop my skills to contribute directly to the green transition," says Mathiesen.
Teamwork is essential
Brage Johansen, CEO of Heimdall Power, is more than happy with the companies' new hirings. "We believe that interdisciplinary teamwork is key to solving future challenges. We're expanding the team with Heimdallers and sales alliances abroad, which will make us able to handle any customer requests, both now and in the future."
Teamwork is vital to Heimdall Power. With a stronger sales team than ever before, Heimdall Power is positioning itself for growth in important markets. "We're better prepared than ever to help the world reduce its climate impact through more intelligent use of the power grid. As we say here at Heimdall Power, it's the power of knowing."