We are excited and delighted that Tensio is expanding their use of Heimdall Power services to monitor vital overhead power lines in their region.
The 2nd largest Distribution System Operator (DSO) in Norway, Tensio, have just installed new neurons to monitor their 10th high voltage line, using neurons from Heimdall Power. The lines instrumented at this stage are important to Tensio's regional grid network and feeds into Trondheim. To ensure they use the real capacity of the lines in a secure way, they have decided to monitor these with real-time monitoring of the line temperature and sag. With our services, they will also have the possibility to consider forecast for day-ahead capacity. This allows Tensio to utilize the existing grid in a better and more efficient way.

Jun Elin Wiik, Executive Director of The Norwegian Smartgrid Center, believes that the Neuron can make a big difference. She thinks that the Heimdall Power Neuron should be used on a much bigger scale. So do we at Heimdall Power – have a look at the news and see the Neuron in action!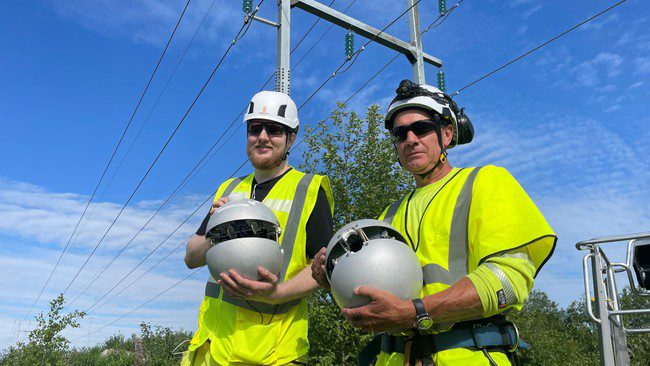 Live data streams directly in the control room:
With the new API offered by Heimdall Power, Tensio intends to integrate the data stream into their SCADA system. The neuron data will thereby be an integrated part of the operators' toolbox, when monitoring their grid.
Time series of historical measurements is still accessible through the Heimdall Cloud application for in-depth analysis of the line's behavior under various conditions. These insights will be used by system planners and grid strategists.