Heimdall Power is proud to present our Advisory Board, bringing along invaluable experience to the company's strategy and operations.
In our constant pursuit to innovate and push technological boundaries, we at Heimdall Power recognize the importance of strategic advice and guidance from seasoned professionals in the field. That's why we've formed an Advisory Board, a select group of experienced and visionary leaders who are passionate about making the energy transition happen. The role of this group is not just advisory, they also help us navigate through challenges, capitalize on opportunities, and achieve our ambitious goals for global power grid optimization. In this article, we will introduce each of them, and hear their reasons for joining the Advisory Board.
Kristin Lian
Kristin Lian is the current CEO at Hafslund Eco Vannkraft and has previously held the position of CEO at Elvia (2020-2021) and Hafslund (2013-2020), Norway's largest DSO. She also serves as a board member at Arva and is the Chair of the board at BKK Nett, both since 2022. Combine this with a MsC in Electric Power Engineering from the Norwegian University of Science and Technology, and you will easily understand how Kristin's expertise will be a great asset for Heimdall Power.
When asked why she decided to join the Advisory Board, Kristin stated the following:
"Heimdall Power is an exciting company with ambitious goals to optimize the power grid. I want to do my part to contribute to this significant and important task. Further, the people working in the company are truly passionate about what they do and this makes me believe that we can achieve something big."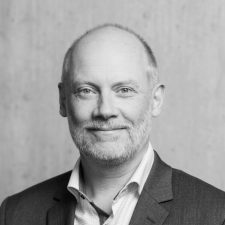 Thor André Berg
Thor André Berg brings more than 30 years of experience from the power industry to Heimdall Power's advisory board. He is currently a Senior advisor at Eviny Elektrifisering and has held several high-profile positions including CEO of Plug (2018-2020) and BKK Nett (2010-2017). With a MsC in Electrical Engineering from NTNU and an Executive MBA from NHH, Thor-André has the perfect background for providing great value for Heimdall Power.
Reflecting on why he joined the Advisory Board, Thor-André had to travel 30 years back in time:
"30 years ago, my first assignment as a grid planner was to make the most out of the transmission grid capacity available in the region. As I see it, the kind of information Heimdall provides should revolutionize the way grids are operated, leading to higher customer satisfaction and lowering overall investments to meet the energy needs of the future. So, I'm with Heimdall!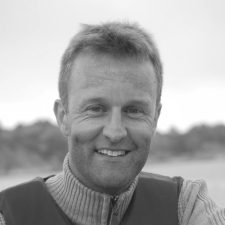 Terje Nevland
Just like Thor André, Terje Nevland also has extensive experience from power grid operations. He currently holds the position as the Head of operations at L-Nett, one of Norway's biggest DSOs. His academic background includes studying Electrical Power Engineering at the University of Stavanger and Economics at the University of Agder. Prior to his current role at L-Nett, Terje worked as a SCADA/RTU-operator at L-Nett (2004-2006) and as an Operation Engineer also at L-Nett (1995-2004). Needless to say, we are really looking forward to learn from his experience within operations and management!
On his decision to join Heimdall Power's Advisory Board, Terje gave the following comment:
"I want to join the Advisory Board to participate in the development of Heimdall Power's Neurons. I have been involved in the project since 2015 and can especially contribute with operational experience and how it creates value for the operational environment"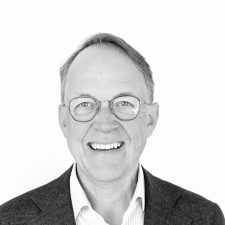 Oluf Ulseth
Oluf Ulseth is an experienced advisor to investors and companies within renewables and the green transition. He is an industrial advisor to Altor Equity Partners and Farvatn Private Equity/Capital. He was also a Former State Secretary to the Norwegian Prime Minister (2019-2021), CEO of Energi Norge (2011-2018), and Senior Vice President European Affairs at Statkraft (2006-2010). Oluf holds a M.Sc in Business Administration from NHH Norwegian School of Economics, and he has already made great contributions to Heimdall Power's success through his role as a board member.
When describing his reasoning for joining the Advisory Board, Oluf expressed:
"I consider it a privilege to work with the Heimdall Power team on state-of-the-art solutions to enhance the capacity and quality of power grids. Finding cost-effective solutions to optimize grid investment and management is a must, if we are to succeed with the electrification of society."