Oslo, Norway, September 18, 2023
The power grid is facing unprecedented pressure and the need for innovative solutions that can quickly increase transmission capacity is urgent.
As a response, Norway's biggest DSO, Elvia, has partnered with Norwegian grid-tech company, Heimdall Power, for a world-leading initiative set to quickly enhance the capacity of Elvia's existing power grid.
Elvia will now use Heimdall Power's unique solution for system-wide grid monitoring to identify the available capacity in their service area. While Elvia's operations were previously based on calculations, Heimdall Power's combination of software and sensors will provide real-time insights into the actual capacity.

Heimdall Power's grid monitoring solutions have already been in use on single lines by Elvia and 34 other network companies globally. Now, the two companies are taking their collaboration a significant step further. This groundbreaking project will involve the application of Heimdall Power's solutions across Elvia's whole regional transmission network spanning 3,200 km.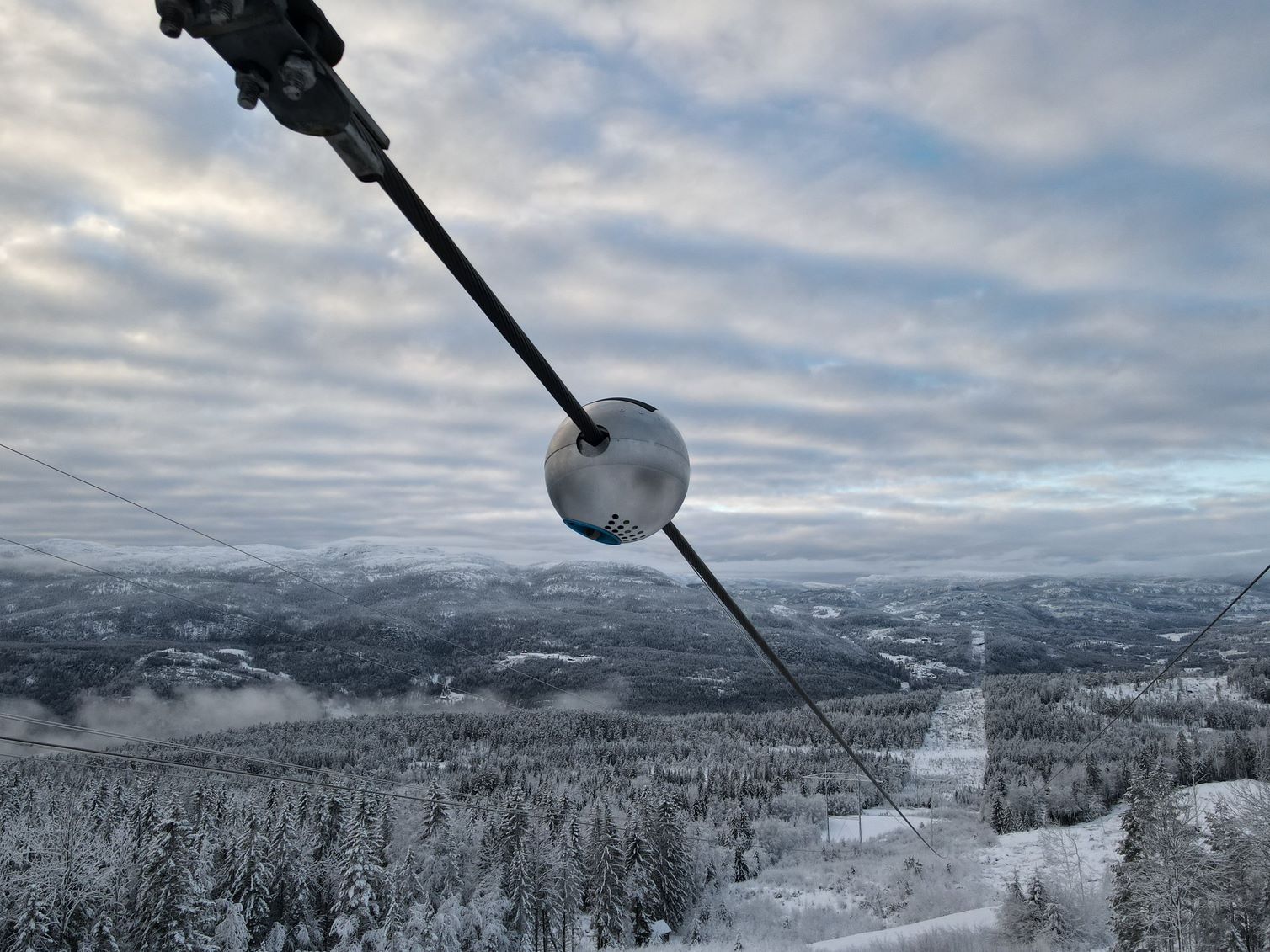 The Physical Neuron (pictured) and its Virtual counterpart will be used across Elvia's regional transmission grid spanning 3200km of overhead lines
ABOUT THE COMPANIES

About Elvia: Elvia is responsible for Norway's largest service area. Our power grid covers roughly 50,000 km2, equivalent to an area slightly larger than Denmark – operating 24/7, 365 days a year. This means we are always working to ensure that all our customers have power and are ready to respond and repair any component failures in the power grid. The future is renewable, and Elvia plays a central role in society's electrification. With over 850 employees, we are well-equipped for the future and the electrification of everyday life in Norway.
About Heimdall Power: Established in Norway in 2016, Heimdall Power has quickly emerged as a global leader in power grid monitoring technology. The company currently has 35 clients across 16 countries, including the USA where Heimdall Power Inc. was founded in February 2023. With our unique combination of software and sensors, we facilitate better utilization of the existing power grid, allowing for the integration of renewable energy and new industry. In doing so, we create value for our customers, society, and shareholders on the path to a sustainable future.