This summer we had six interns working in our software and drone team.
The interns in the software team were asked to improve our dynamic line rating (DLR) algorithm by using machine learning. In the drone team the interns used data from the drone to create a 3D map and detect power lines.
We were very happy with what both teams accomplished and look forward to follow their future careers.
We had a chat with them and asked how the summer had been.


William Oskar Holthe Hirst
5th year master student, Computational science: physics (UiO)
4th year student, Engineering and ICT
5th year student, Datateknologi (Computer Science)
4th year student, MSc in Applied Physics
3rd year student, Cybernetics and robotics
5th year student, Cybernetics and robotics
A typical day as a summer intern in Heimdall Power
We start every day with a standup, where we drink coffee, give a quick update on how we're feeling today and set a plan for the day. All plans are then split into smaller tasks which are placed on the scrum-board. The rest of the day is filled with working on the tasks, either individually or in teams.
At lunchtime we eat together in the cafeteria, have some more coffee and practice our ping-pong. Then we continue to work, with some small acapella-sessions, until we call it a day around 4 pm.
Friday's people stay in the office after work to be social, enjoy a beer and play ping pong!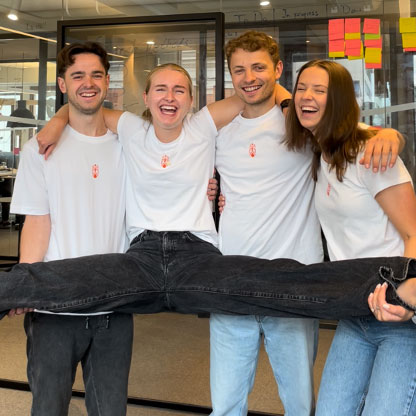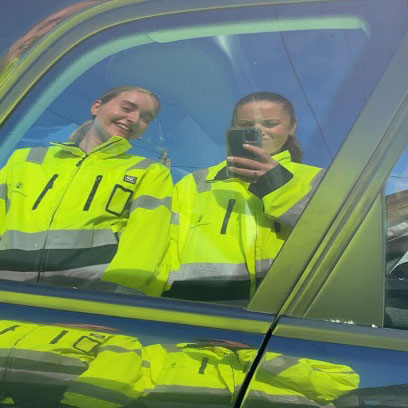 Why did you apply for the internship in Heimdall Power?
A last year summer intern told me that Heimdall Power was a great place to work, with interesting tasks, a lot of freedom and very nice people. All of which I found to be true.
I wanted work experience from a start-up/scale-up company with a young environment along with industry, renewable energy. But most importantly because the project seemed interesting! And luckily, Heimdall Power ticked all the boxes!
I could not have asked for a more relevant job than to be working with autonomous drones!
What were the highlights?
Combination between technical character and social character. The technical highlight was when I put one of the theoretical ideas I thought would work into practice and it actually worked. In terms of social highlights, it has been the opportunity to meet the wonderful Heimdall Power employees!
fun day-to-day experiences
social events
many jokes, some singing and ping-pong
the code I had been debugging finally worked
amazing group of people
fun experiences: went to a humor-festival, minigolf, picnic and hung out in the office playing ping pong
theme days like merch Monday and fancy Friday
when our code finally worked as intended after being stuck
What did you learn while working with us that will be most useful to your career?
I have become more confidence as an engineer. With different backgrounds, I learned a lot from the other interns and working in an interdisciplinary team. I also got a lot better at programming. Since we have worked on several projects this summer, I have gotten a lot better at attacking problems and how to effectively immerse myself in a problem.
My experience in discovering pertinent material online is the key takeaway from this internship. This will be a great help when writing my master's thesis. Additionally, there is a lot of great learning in working with noisy, non-idealized data.
The learning curve has been very steep! I would say that the most useful thing I have learned is to work with ROS, which is a framework for building robot applications. I have also learned what it is likely to work for a scale-up and how the different departments work together to both develop and sell products.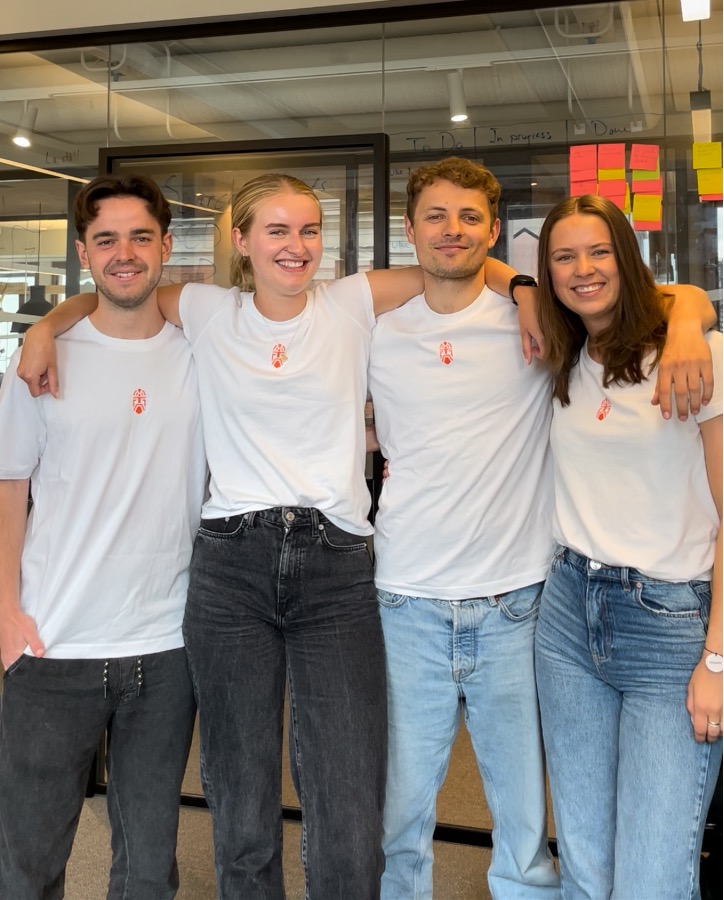 Have you used anything from your studies in the internship?
A positive surprise was how relevant my studies were to the different tasks. Everything from modeling physical processes to machine learning.
My programming experience as well as the ability to apply this knowledge to real problems. Theoretical knowledge from courses such as Machine Learning has been useful as well. Even though this knowledge has been useful, I do not feel like it was a requirement when starting my internship, as much of this can be learned by working with the problems. We have learned much from discussing the projects with, and getting help from the wonderful people working at Heimdall Power!
From my studies in physics I have experience with complex problems and breaking them down into smaller tasks, which I think has been very useful. I have also had numerical projects in a lot of my subjects, which has been surprisingly similar to some of the tasks in the job.
If a friend considers applying for next year's internship, what would you tell them?
I would pretty much reiterate what my friend told me when I first asked. I would tell them about all the interesting work we did. And if that doesn't do it, I would tell them more about the amazing lunches and Ping-Pong games.
If you want a technical hands-on summer internship, I believe Heimdall Power is the perfect place for you. You get a lot of trust and a lot of insight into the company and great guidance/mentoring.
During the internship we were given a lot of responsibility, and we have had the chance to contribute to the products of Heimdall Power. If you are looking for a fun, interesting and rewarding internship this is for you!
I would recommend it! We have been working on some very interesting tasks, and I feel that we have contributed to the company. Heimdall Power has given us great insight into the company, and they have given us a lot of freedom to choose what we work on and how we organize our work. So, if you want an educational and fun summer you should apply!
If you like the idea of working in a growing company and being given a lot of responsibility and playroom this is the job for you. The work atmosphere at Heimdall is fantastic, featuring lovely offices and facilities, fantastic people with an abundance of expertise and knowledge, an environmentally responsible profile, and an exciting feature.
If you are looking for a job where you will work on interesting projects and get a lot of responsibility, Heimdall Power is just what you are looking for. You will get to be a part of a growing company and learn the ins and outs of what it is like to work for a scale-up. And the lunch is amazing!
Curious about our intern program?
Please contact Erling to know more